On-Demand Tech Staffing Services
We deliver tech staffing services in a scalable and timely manner by leveraging the power of community
Who We Are?
MSBU which stands for Managed Service Business Unit was founded in 2019 in Indonesia. We deliver on-demand tech staffing services for the Future Scalable recruiting and managed solutions. Our competitive advantages of SLA, client-success delivery, and crowdsourcing-based recruitment model are proven through our exemplary track record in filling the most challenging IT positions for startup and enterprise clients alike.
≤4
Week
Talent Replacement
Trusted By
MSBU's expertise in technology recruiting results in high satisfaction from our consultative approach to our clients and candidates.
Functional
Project Manager, Program Manager, Scrum Master, Business Analyst, Technical Writer
Mobile
Native iOS, Native Android, Cross Platform
Native IOS
Objective-C, Swift
Native Android
Java, Kotlin, Application, Framework, Systems
Cross Platform
React Native, PhoneGap, Xamarin, Flutter, Ionic, Unity
Product & UX
UI/UX, Visual Design, Interaction Design, User Research, Creative/Art Director, Product Management
Software
Front End, Back End, Full Stack, Embedded, QA
Front End
Angular, React, Vue js, TypeScript, Java Script, HTML, CSS
Back End
Java, .NET, Python, Ruby, PHP, Golang, Node, Scala, Elixir, Rust, Erlang, Clojure
Full Stack
UI, Middle Tier, Back End
QA
SDET, Automation, Manual, Verification & Validation
Infrastructure
Cloud, DevOps/SRE, Network Engineering, Systems Administration, Help Desk/Support
DevOps / SRE
CI/CD, Orchestraction, Containerization, Configuration Management, Build & Release
Network Engineering
Cisco, Juniper, VPN
System Administration
Linux, Windows, Virtualization
Help Desk | Support
Jira, Windows, MacOS
Data
Data Science, Data Engineering, Machine Learning, AI, Computer Vision, Database, Data Analysis
Data Science
Python, R, SQL
Data Engineering
Spark, Hadoop, MapReduce, Hive, Pig, Kafka
ML / AI / Computer Vision
TensorFlow, Caffe, Keras, Theano, PyTorch, Scikit-learn, OpenCV, MATLAB, CUDA, PCL, Dlib
Data Analysis
Business Intelligence, Data Visualization, ETL, Data Warehousing
Database
NoSQL, MySQL, PostgreSQL, SQL, Oracle
For Jobseeker
Get Hired With Us
For Freelance Recruiter
Join With The FRC
Freelance Recruiter Community (FRC) is our community platform that connects over 100+ tech recruiters to meet, learn, and earn amazing rewards.
Get Extra Income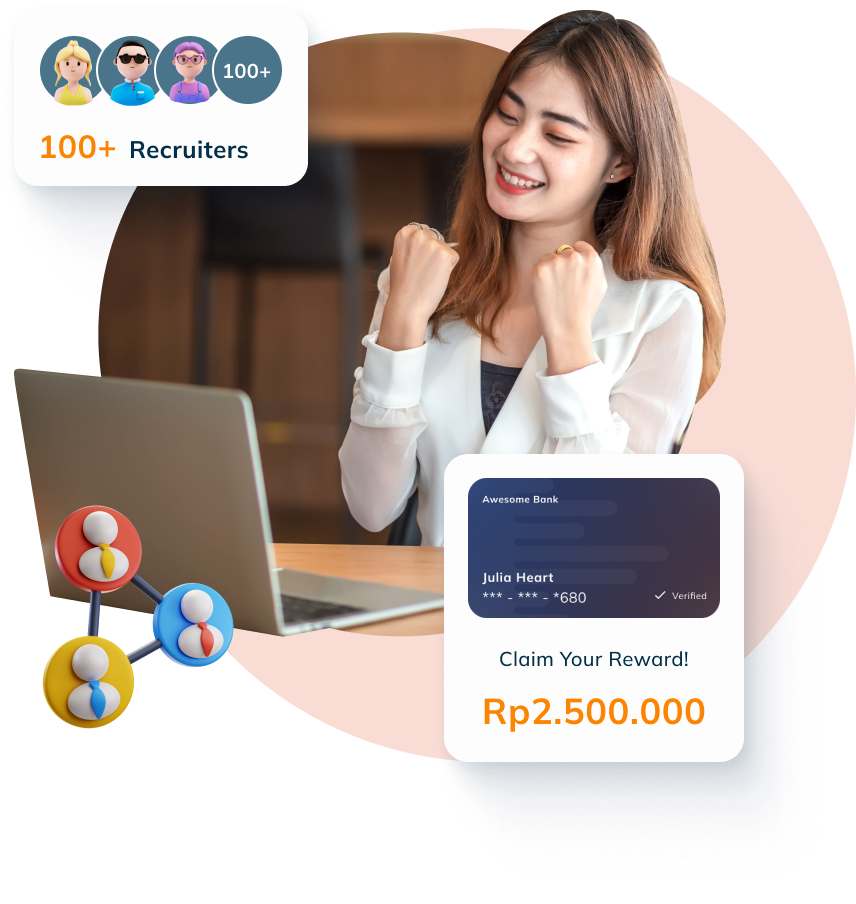 Get Extra Income